Welcome
It is a great pleasure to welcome you to the Lowton West Primary School website.
At Lowton West Primary School we aim to provide a happy, secure and stimulating environment, in which the children are cared for, will be successful, will gain in self-confidence, and will demonstrate a respect for other people and the community. Our school ethos is very important to us and we are very proud of our happy and welcoming atmosphere. Every child is valued and we focus on positive praise to encourage all children and build their self-esteem.
We work hard to provide an exciting and creative curriculum. We plan our curriculum around the essential skills needed for life, with a particular focus on literacy, numeracy and ICT. Our pupils learn how to stay healthy, safe and be a positive member of the community.
The CEOP website has been developed to offer children, young people, parents/carers and professionals working with these groups with a simple and convenient mechanism for gaining access to trusted online safety advice, help and support. For further information on the CEOP website, click on the link below.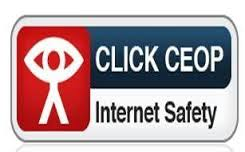 Our new Spelling App
Please click on the link below
Year 1 Refurbishment Programme - Week 2
Lowton West Primary School News
Warm Weather Treats!!
The Friends of Lowton West will be selling ice pops and ice lollies at the end of school, to keep you all cool during the hot weather!!!
Sun Cream and Hats
Due to the hot weather this week, we would be very grateful if you would put sun block on your child before school – a whole day sun block is recommended. If children bring their own sun cream they can apply it under staff supervision.
Infant Sports Day will take place on Tuesday 26th June at 1:15pm
As you know it's our Infant Sports Day next Tuesday afternoon (weather permitting). The staff have planned six activities for the children, which will take place on the field.
Further Articles »
Our Whole School Attendance from 05.09.17 to 22.06.2018 is 96.5%

Latest School Calendar Events
Infants Sports Day

26

Jun

2018

1:00 pm - 3:00 pm

Year 3 & 4 Girls Football

26

Jun

2018

3:15 pm - 4:15 pm

Year 4 & 5 Girls Football

27

Jun

2018

3:15 pm - 4:15 pm

Reserve date for Infants Sports Day

28

Jun

2018

1:00 pm - 3:00 pm

Year 3 & 4 Girls Football

03

Jul

2018

3:15 pm - 4:15 pm