Welcome to Lowton West Primary School.
We hope that you enjoy looking at our school website!
The children attended an assembly led by the Leigh Centurions. Paul Rowley (Coach), Derek Beavmont (Director) and Cameron Pittman (Player) all spoke to the children about teamwork, chasing dreams, working hard and having the right attitude.
They also brought in the trophies won by the club during last session – the Championship league and Grand Final trophies. They gave out leaflets explaining how all children can obtain FREE season tickets!
So get down to the Sports Village and support your local team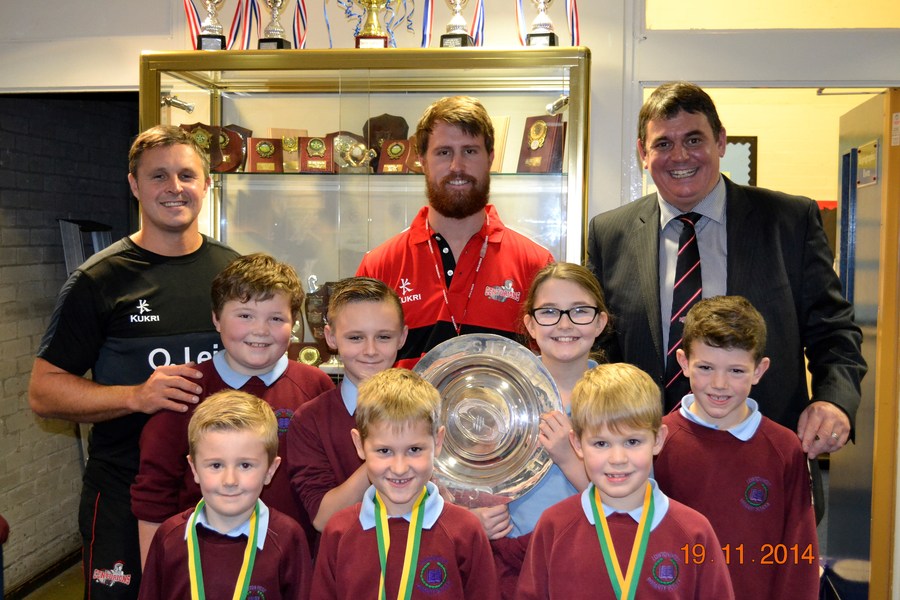 Afterschool Clubs :
Monday 24th November - Year 2 Dance
Tuesday 25th November - Year 5 Dodgeball
Wednesday 26th November - Year 5 Dodgeball
Thursday 27th November - Performing Arts Club
Latest News
We have achieved the 'ARTSMARK GOLD' Award
We have achieved the 'International Schools Award'
We have gained the Eco-Schools Silver Award
We have gained RHS 'Gardening for Schools' Levels 1 & 2