School Travel Plan
26th February 2019
Dear Parents/ Carers,
The school has received complaints from the residents of Manor Court, Golborne in relation to parking at the start and end of the school day.
Apparently, parents are parking in the resident and visitor parking spaces and, if these are not available, are parking anywhere, including over kerbs which have been dropped purposely for disabled and elderly residents.
The disabled parking bays are also being used by parents.
As you are aware, we strongly promote positive links with the members of our local community and would appreciate your support in this matter.
We would be grateful if parents would park with due consideration for the residents at Manor Court.
Thank you in anticipation of your support.
Yours sincerely,
Mrs J.Westhead
Headteacher
February 2019
Parking on Manor Court
Residents have requested that parents please refrain from parking on the private car park at Manor Court.
Residents have been blocked in on occasion and the noise has also caused disturbance for some of the residents.
Thank you for your anticipated support.
30th November 2018
Parking
Please park considerately at the start and end of the school day in order to ensure that children and members of the community are kept safe.
We would be grateful if parents would refrain from parking cars in front of driveways and on corners.
Thank you.
KS2 Road Safety Assembly
Monday 19th - 25th November is 'National Road Safety' week across the country. The theme this year is 'Bike Smart'. To reinforce the life saving messages of road safety, KS2 took part in a Road Safety assembly on Tuesday afternoon delivered by the MOMO Theatre company.
They discussed the importance of wearing bright clothing, a helmet and having lights on a bike when riding a bike or travelling to school on a bike and also how to keep safe when walking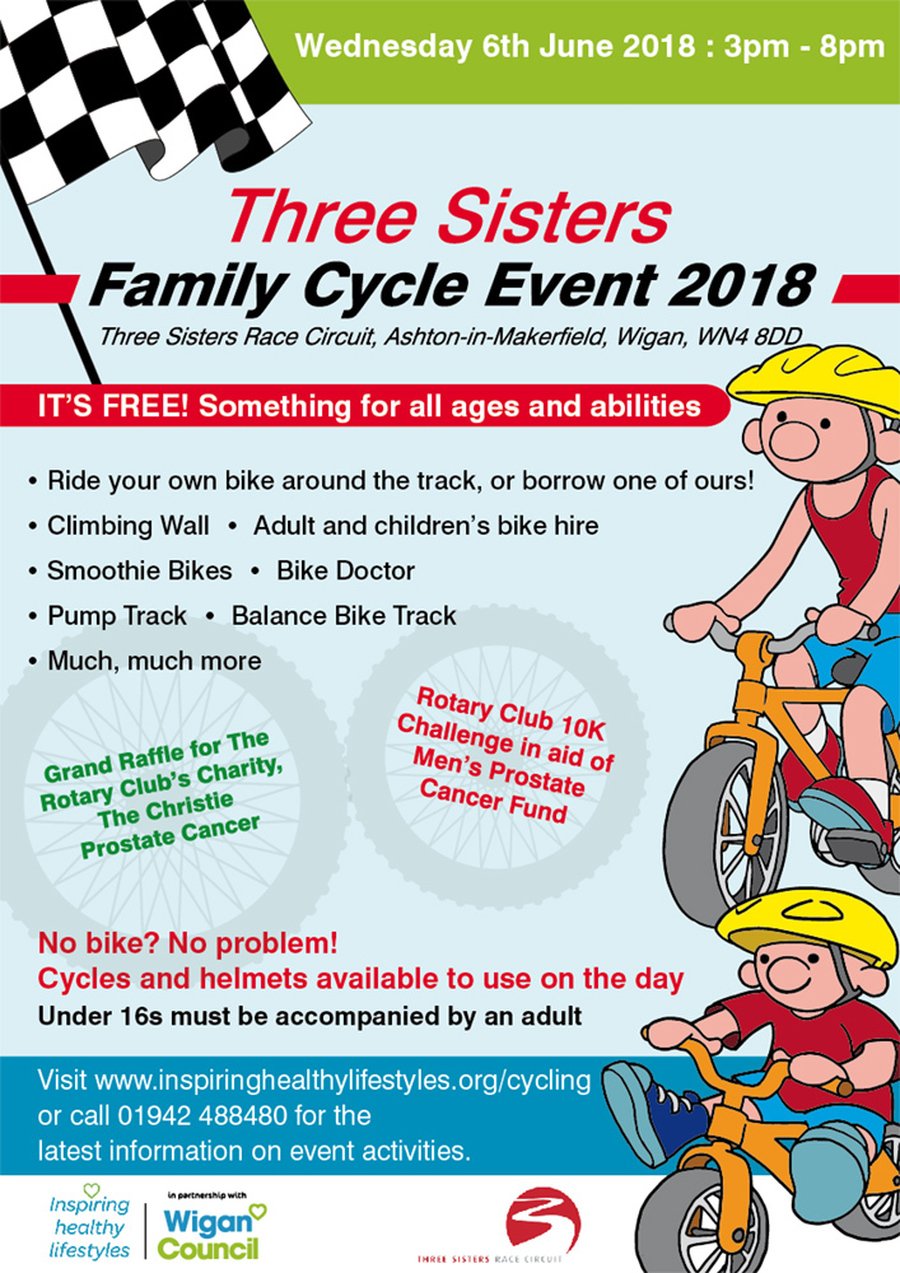 The School Council are working towards Walk to School Week in May 2018.
In preparation for this event, they will be carrying out a survey of the classes in school to see how pupils and staff currently get to school and what would be their preferred method of transport.
We will publish the results as soon as the survey is completed and what actions the school council have to continue to encourage our school be healthy and conscious of the environment.
·
Wednesday 6
th
June 3pm-8pm, 3 Sister's Cycle Event Family Fun Day in Ashton, Wigan.
·
August dates tbc Balance Bike Championships at Robin Park for under 5's
The igo pass
5 to 16 year olds can apply for an igo pass which allows them to travel at concessionary fare on buses, trains and trams in Greater Manchester.
---
Do you qualify?
To qualify for an igo pass you must be:
aged between 5 and 16
be a permanent resident, or go to school in, Greater Manchester
---
Costs and benefits
The pass costs £10 and lasts until 31 August after your 16th birthday.
Once you have an igo pass you will be eligible for:
Concessionary fares on Greater Manchester buses, trams and trains
System One Junior products
Smart ticketing on trams and buses. Visit getmethere.com to find out more
---
Apply for a pass
Download or get an application form from a TfGM Travelshop.
If you are eligible complete the relevant form and attach:
a passport-sized colour photo of yourself
proof of your name and age – a copy (not original) of your birth certificate, adoption certificate, medical card, passport or EU/EEA card. Please do not send original documents.
payment details (for the £10 fee)
You can take your form and proof to a Travelshop who can check and take payment, or post your documents to the FREEPOST address on the application form.
---
If you lose your igo pass
If you lose your pass it costs £10 for a new one.
To order a replacement pass you can:
- Download, complete and complete a form.
- Call TfGM on 0161 244 1050 to make a card payment (7am to 8pm Monday to Friday and 8am to 8pm at weekends and public holidays).
- Visit a Travelshop to order and pay for a replacement pass.
You must pay the full fare on buses until your replacement igo arrives.
---
When you're too old for your igo pass
You can only use the igo pass up to the 31st August after your 16th birthday.
Year 6 Cycling Event
Year 6 children visited Pennington Flash to participate in the street velodrome event.
They were able to race one another on their bikes on the 'pop-up' velodrome and everyone won a medal. Andy Burnham, the MP for Leigh, was also there. The children thoroughly enjoyed this event and were super ambassadors for Lowton West!
Well done Year 6!
Thanks to Mrs Gould and the Year 6 staff for organising this event.
STAFF CAR PARK:
IMPORTANT SAFETY NOTICE:
Dear Parents
Firstly may I remind you to adhere to the current Health and Safety procedures regarding NOT parking across residents' driveways and double yellow lines in areas around the school vicinity. Residents have complained to both school and the police, who are now monitoring the situation. However, there are still many problems regarding the car park.
Lowton West car park is an authorised staff and official visitors car park only, yet sometimes members of staff have been actively prohibited from being able to park due to the selfish parking of a minority of unofficial car park users.
In addition to this there have been several occasions recently where Governors and staff have observed severe incidences of "road rage" consisting of angry aggressive driving, verbal abuse and bad language. As yet it has only been cars that have been damaged. My concern (as I am sure yours) is ALWAYS the safety of the children and my greatest worry is that one of our children may get hurt.
It is with this in mind that I would respectfully ask you either to walk to school if possible or to park in other areas.
The staff car park has limited capacity and really only enough spaces for staff members and visitors to the school.
The safety of parents, children and staff remain a high priority and I and the governing body would appreciate your full support with the following:
The car park is for staff and visitors only, not pedestrians. Do not walk across the car park as this encourages children to think they can too.
Do not drop children off within the car park, as I have already stated car parking facilities are for staff and visitors only.
No children are allowed at any time within the car parking area.
Pay due consideration to the local residents and their properties/driveways when travelling to and from the school. This includes not blocking their drives, not parking on grass verges, not parking on or near a junction.
Refrain from using aggressive behaviour and/or bad language or behaviour. Remember we are all modelling behaviour for the children.
Parents are not allowed to drive onto the school premises at the start and end of a day.
I would like to thank parents in advance for your support on this matter.
Yours sincerely
Brian Cunliffe
Chair of Governors
Parking at Manor Court, Golborne.
School has received complaints from the residents of Manor Court, Golborne in relation to parents using their car park when dropping off/ collecting children from school. There is clear signage at Manor Court which states that parking is for residents and visitors only. We would be grateful if parents would refrain from parking on Manor Court. Thank you.
Parking
Please do not park in the lay-by just in front of the school barrier at the start and end of the school day. This is not a collection/ drop-off point and vehicular access is needed to and from the school car park.
Thank you.
Parking on Chapel House Mews
We would be grateful of any parents parking on Chapel House Mews at the start and end of the school day would park considerately.
Please do not to block the driveways of residents and please park safely as the safety of the children and other pedestrians is paramount.
Thank you.
Walking safely out of school
The safety of our pupils, staff and parents is paramount. Therefore, we would be grateful if parents would ensure that their children are not running down the school path as they leave at the end of the school day.
We would also be grateful if parents and pupils would walk on the left hand side of the school path at all times in order to ease congestion at the start and end of the school day.
Please ensure that your child does not climb on the school equipment/ climbing frame/ basketball nets/ climbing wall or the wall at the bottom of the school path. We want to ensure that everybody remains safe at all times throughout the school day and want to prevent any accidents.
Please also note that scooters and balance bikes are not allowed to be used on school premises.
Thank you for your anticipated support
Car park – health and safety notice
Please note that parents and children who are walking to and from school are not allowed to enter or leave school via the car park.
We are concerned that there could be an accident at these busy times.
Please enter and leave school via the school path.
Thank you for your anticipated support in this matter.
School Crossing – Safety reminder
Please ensure that you wait on the pavement at the side of the road until Mr Kennedy is stood in the middle of the road and the traffic has stopped.
Thank you.
School car park
Please be reminded that the school car park will be closed to parents/ carers as from Monday 14th November.
The car park will be for staff and official business visitors only.
Safety at the bottom of the path
Please do not allow your child to climb onto the wall at the bottom of the school path.
Thank you.
Parking on Chapel Mews
A local resident has contacted school and asked that parents be reminded about parking on Chapel Mews.
The residents have been experiencing issues with parents parking there in the last couple of weeks.
The resident has informed school that CCTV is now in place and that registrations/photos will be given to police on a regular basis.