Antibullying Week 2018
'Odd Sock' Day
Thank you to all the children today who turned up to school in 'Odd Socks'.
Many thanks also to Miss Green and the house captains for leading the assembly which was all about this year's anti-bullying theme 'Choose Respect'.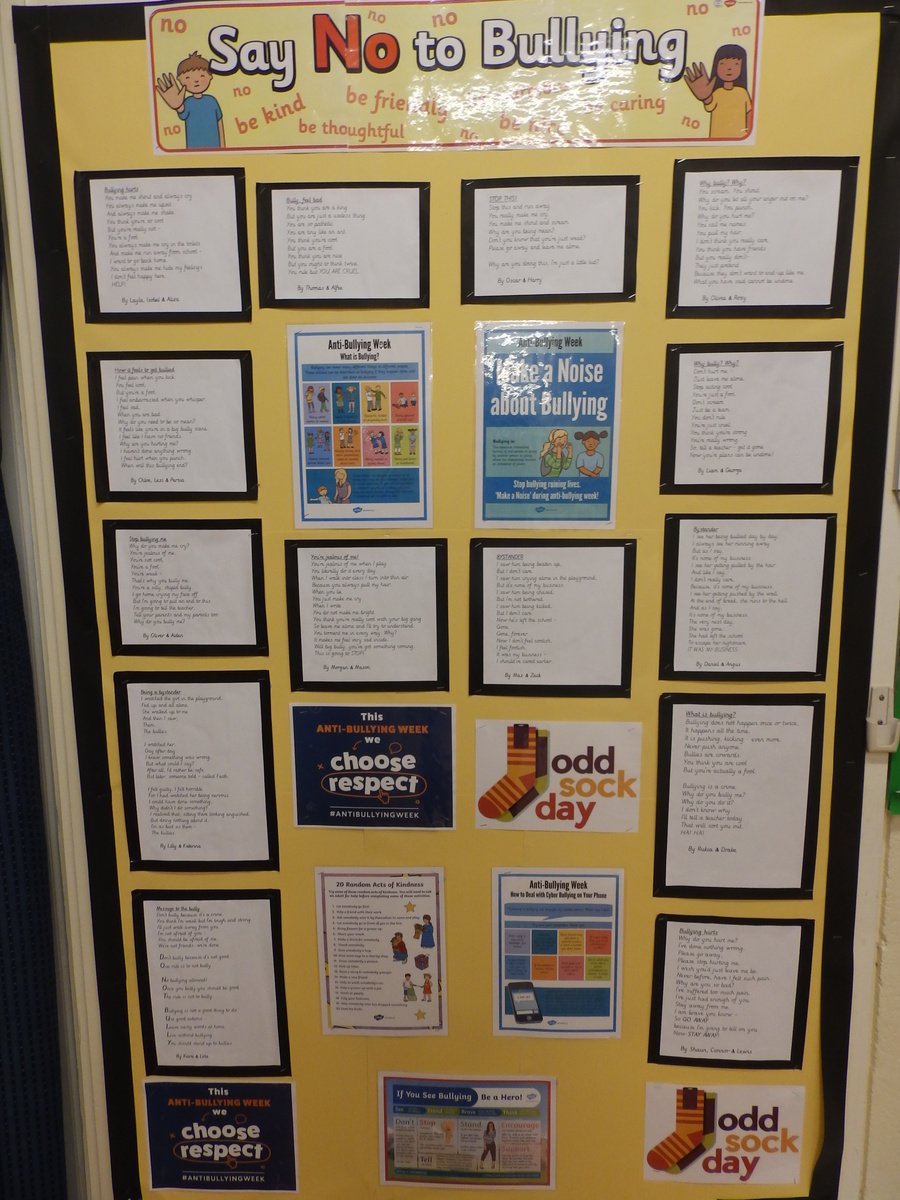 Antibullying Week (13th - 24th November 2017)

Anti-Bullying Week (13th - 24th November 2017) shines a spotlight on bullying and encourages all children, teachers and parents to take action against bullying throughout the year. The theme this year is 'All Different, All Equal' with the aims:
Aims:
This Anti-Bullying Week we want to:
empower children and young people to celebrate what makes them, and others, unique

help children and young people understand how important it is that every child feels valued and included in school, able to be themselves, without fear of bullying

encourage parents and carers to work with their school and talk to their children about bullying, difference and equality

enable teachers and other children's workforce professionals to celebrate what makes us 'all different, all equal' and celebrate difference and equality. Encouraging them to take individual and collective action to prevent bullying, creating safe environments where children can be themselves.
https://www.anti-bullyingalliance.org.uk/tools-information/advice-parents