Welcome to our Year 1 Topic Work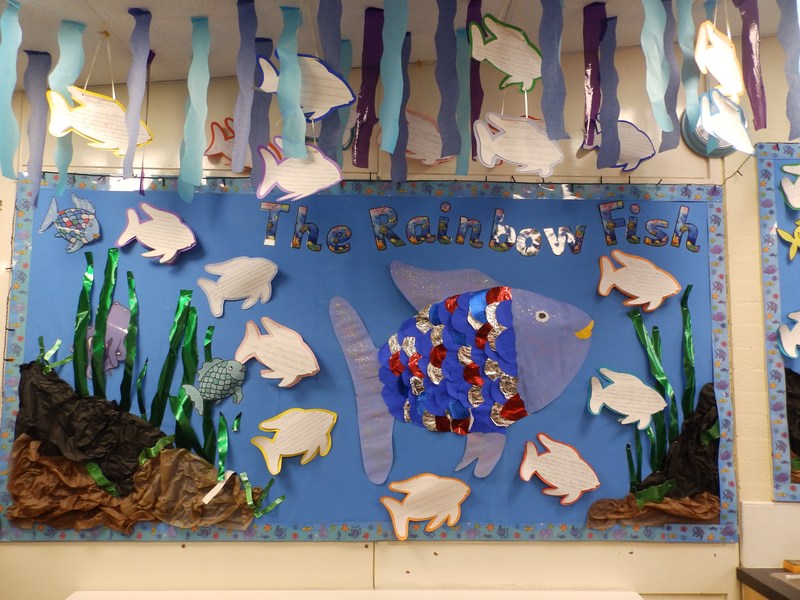 Friday 13th January
Today we worked in our groups to make a winter poem. We then put all the different parts together to make a whole class poem.
Class 4's Winter Poem
Cold outside, wear your woolly hat,
Make sure you wipe your feet on the mat.
Children playing outside, making snowballs,
Christmas decorations on the walls.
Children performing their Christmas play,
Santa is coming on his sleigh.
Snow and ice cover the ground,
Excited children all around.
Lights shining on the Christmas tree,
We're as happy as can be.
Santa is coming on his sleigh,
Go to sleep quickly, he's on his way.
Snowflakes falling down all day,
Lots of children come out to play!
On Tuesday 17th May, classes 3 & 4 were lucky to have a special visit from 'History Alive'. The children were able to meet Florance Nightingale, find out about her life and ask her questions about Victorian times. All of the children had the chance to dress up in Victorian clothes, as well as looking at artefacts from that era. The children were totally engrossed in the activities and thoroughly enjoyed pretending to be Victorian children. The children demonstrated how sensible and well mannered they are. Mrs Sealy & Miss Bailey are very proud of Year 1! Thank you to the Friends Association for contributing to this event. Many thanks also to Mrs Meighen for organising this event.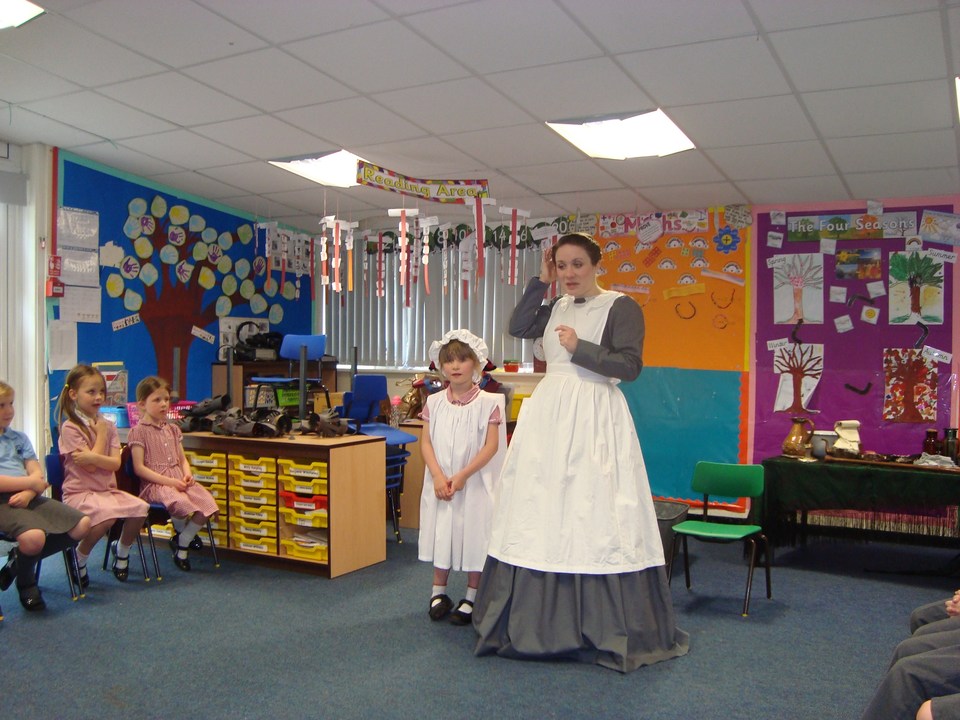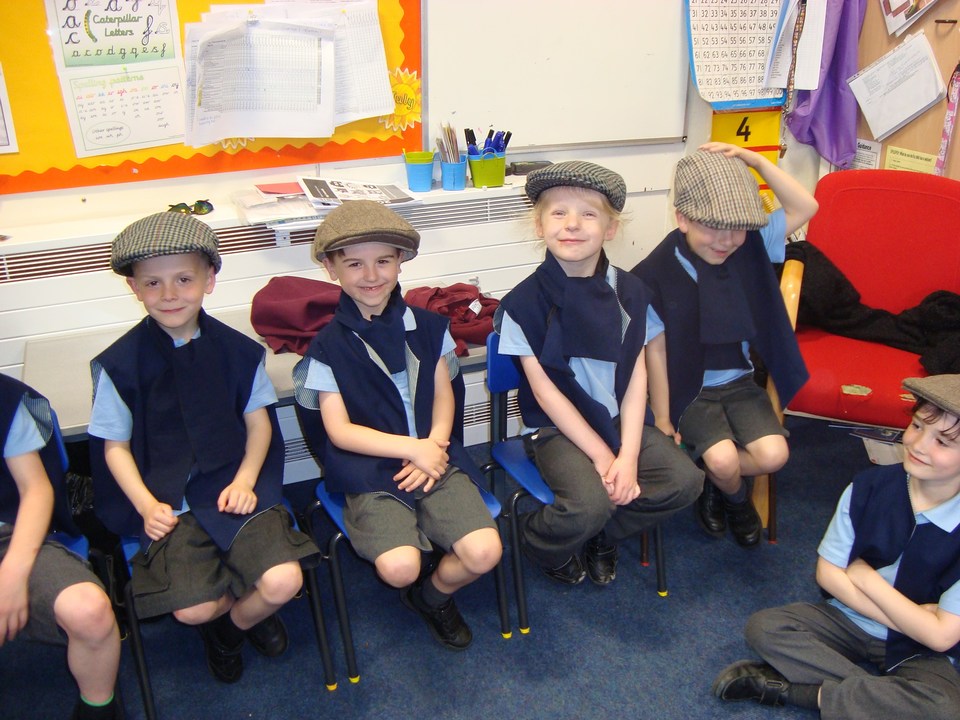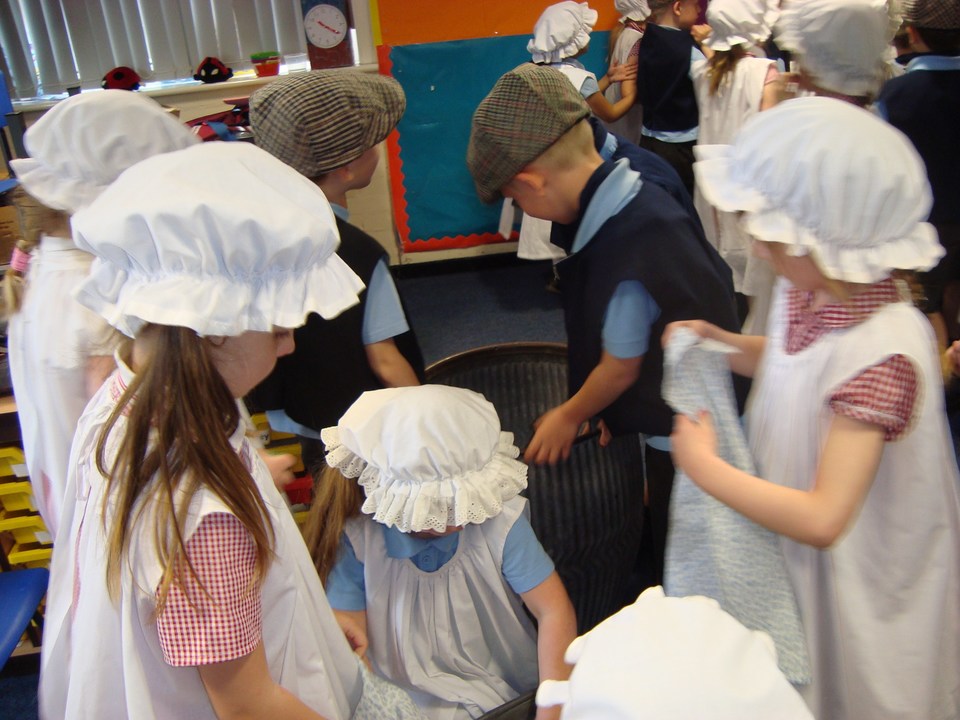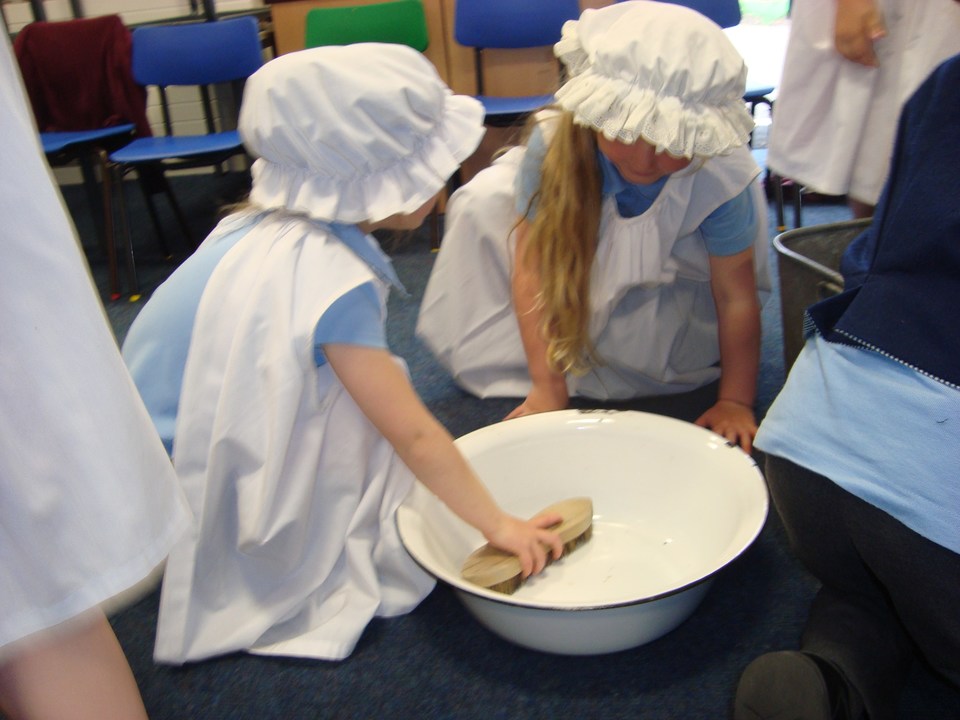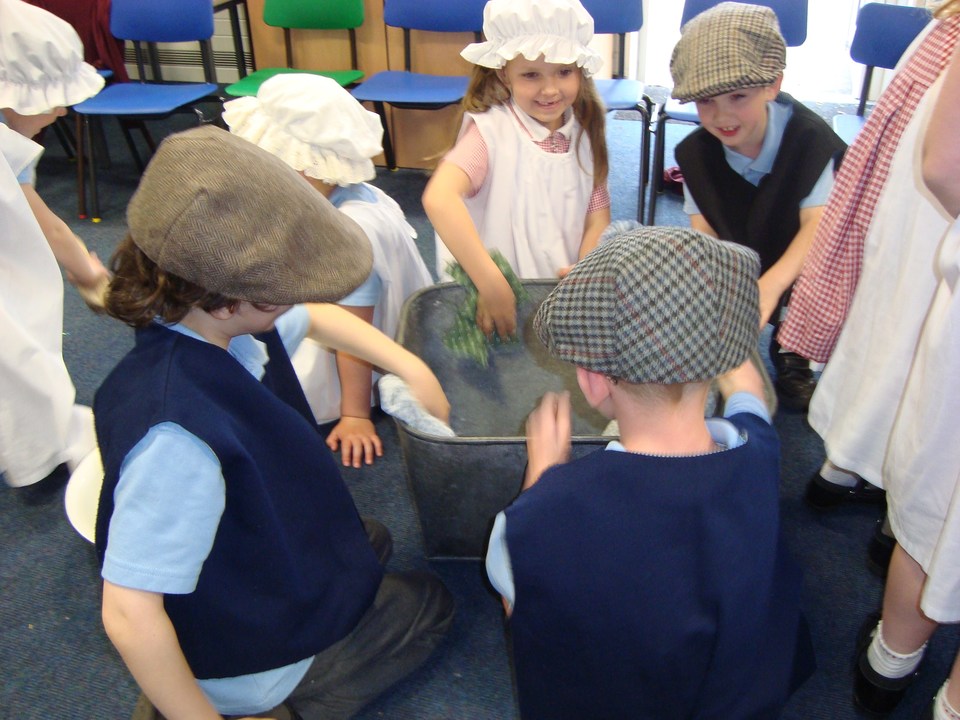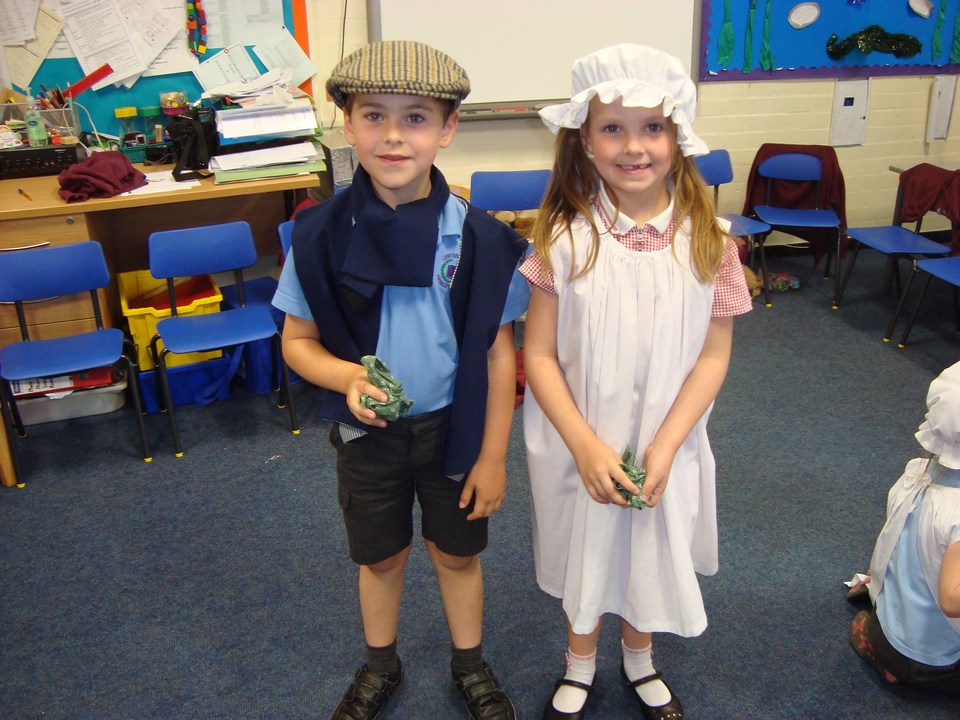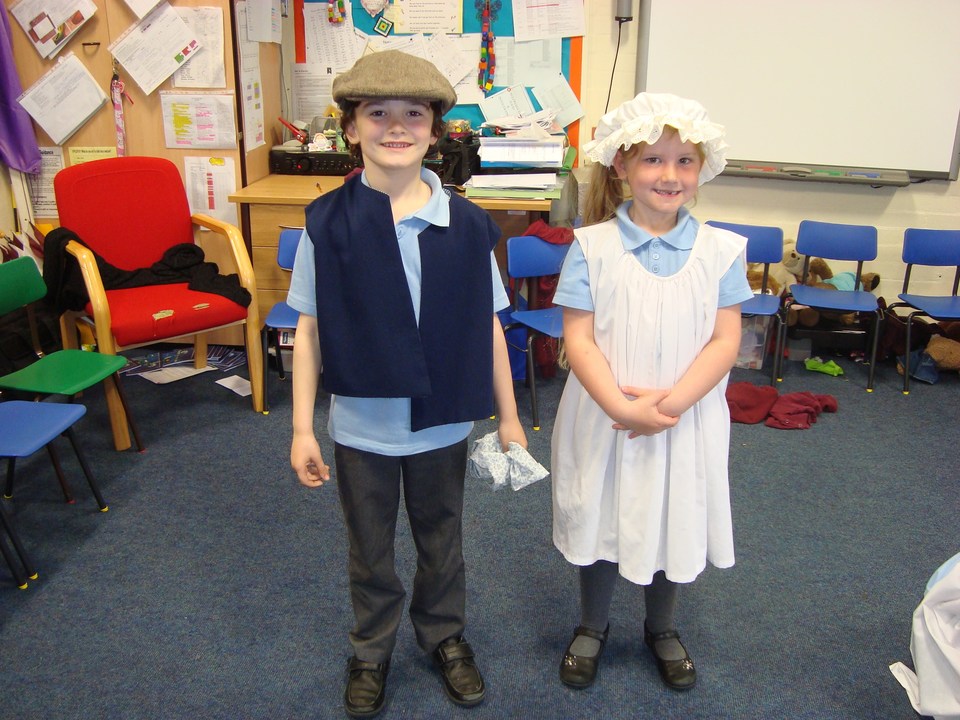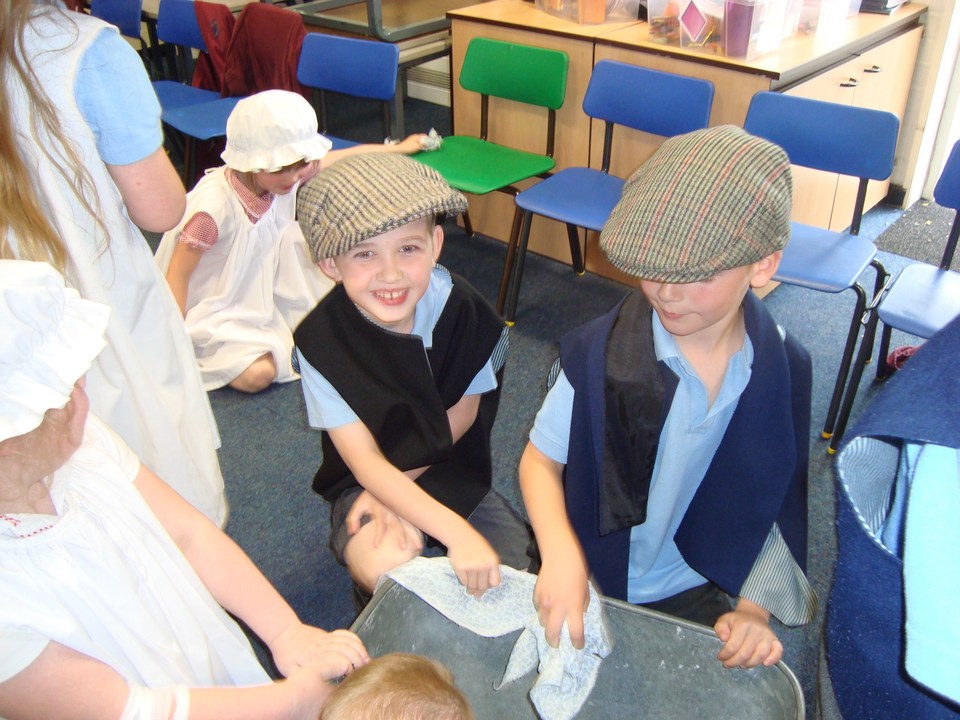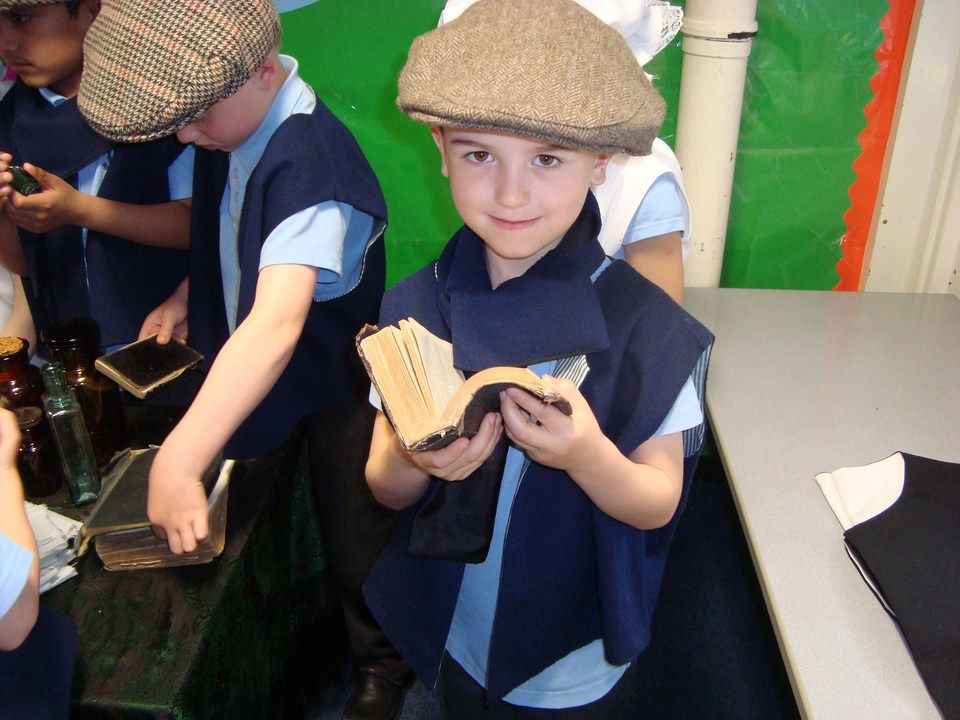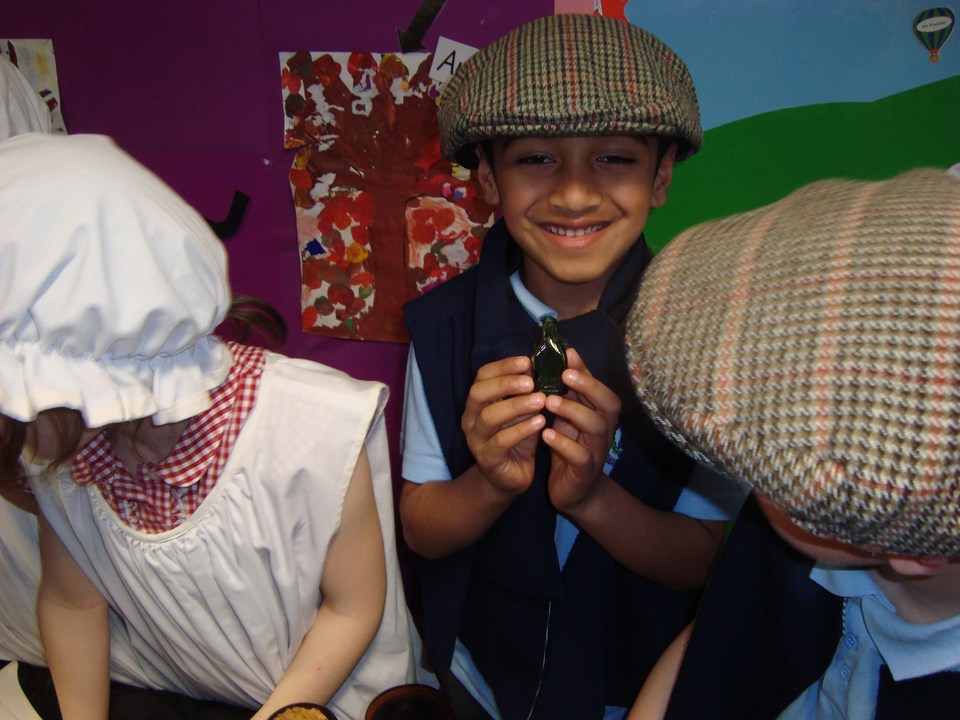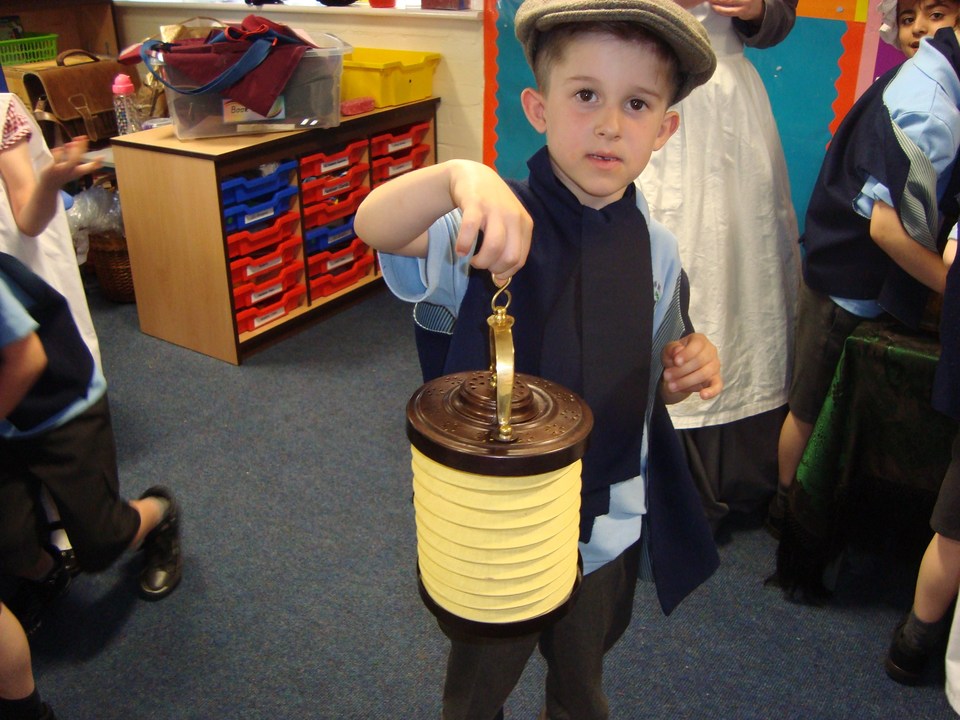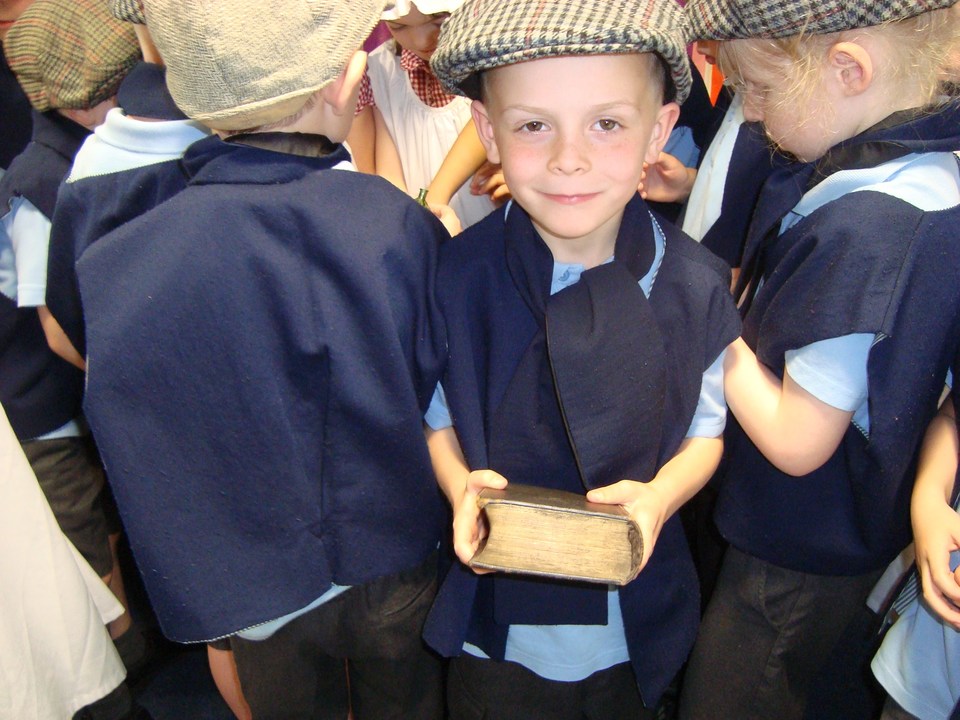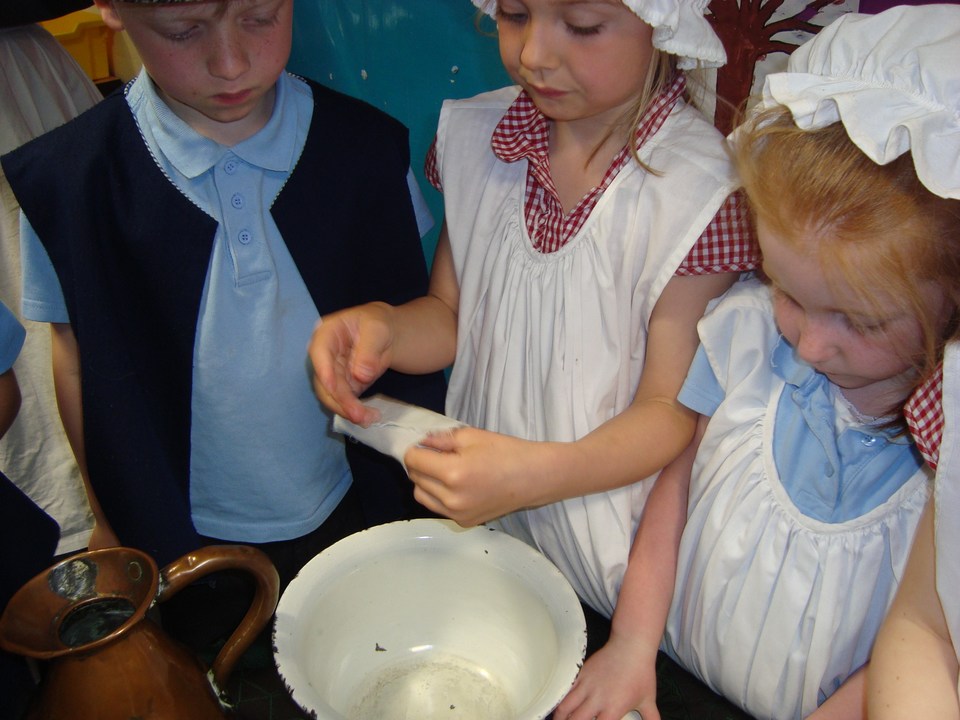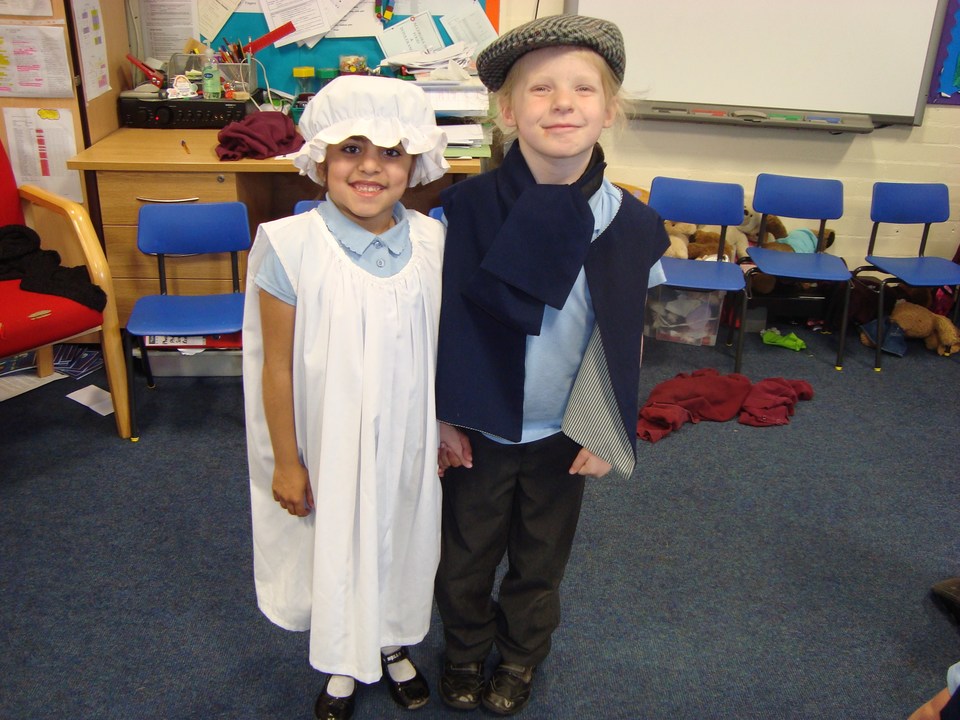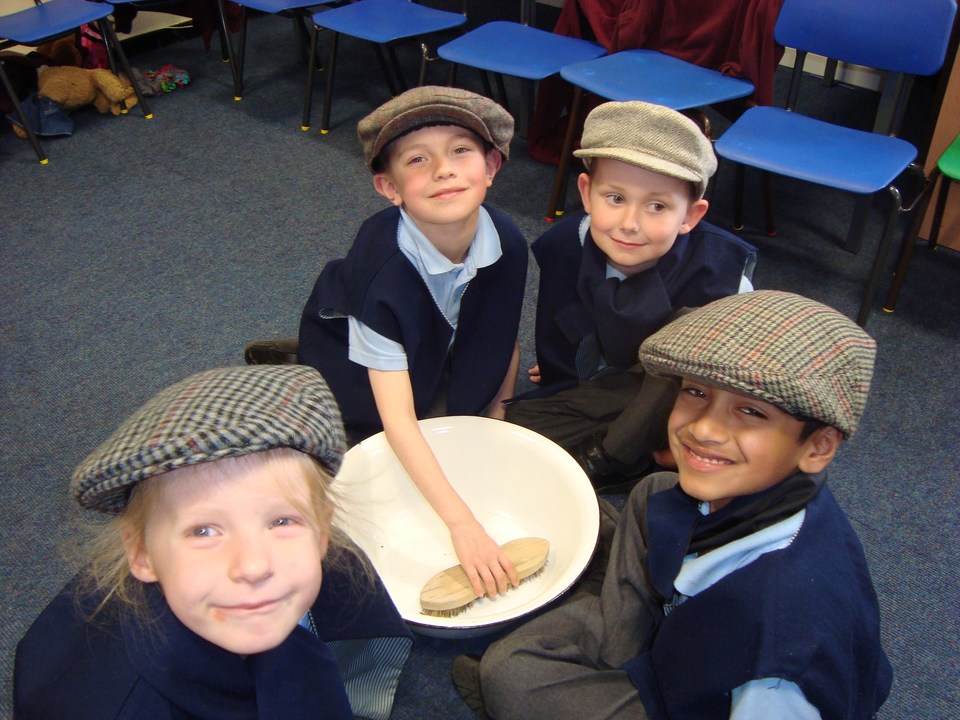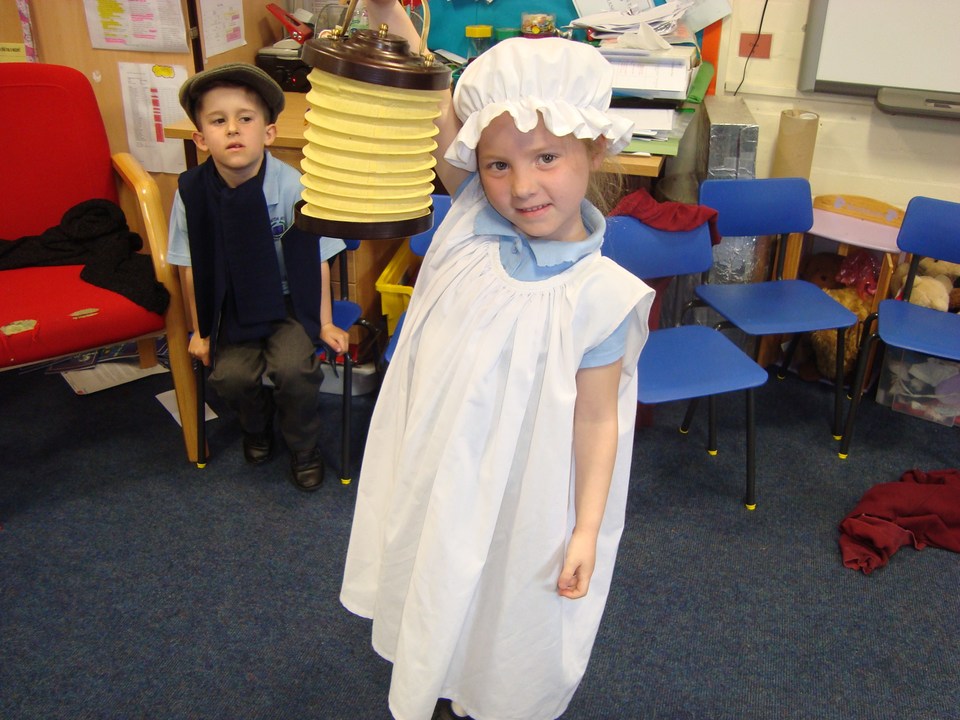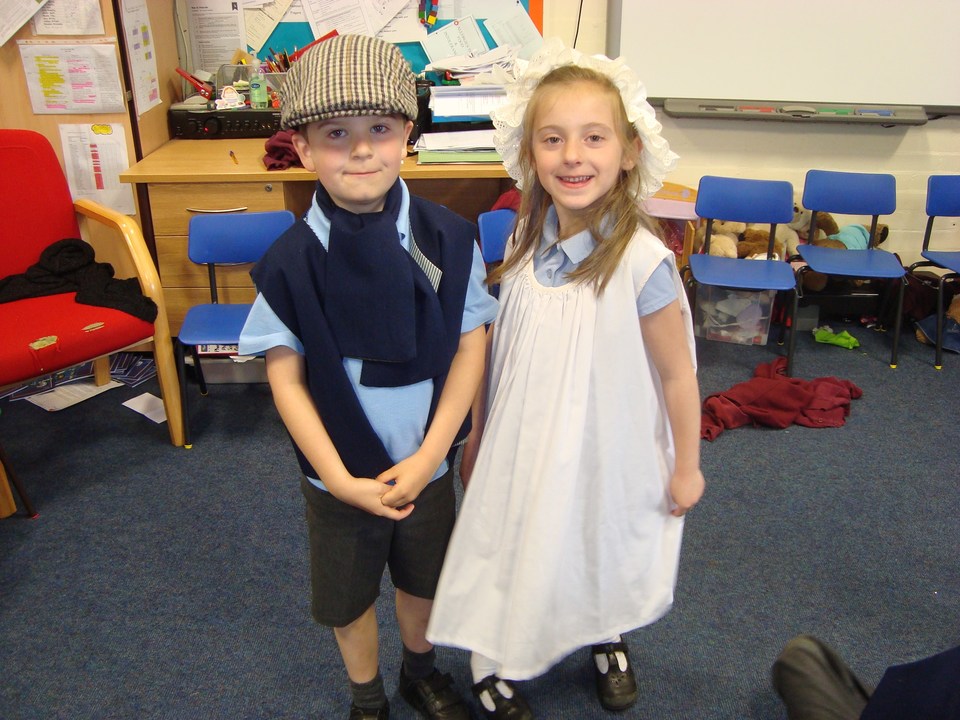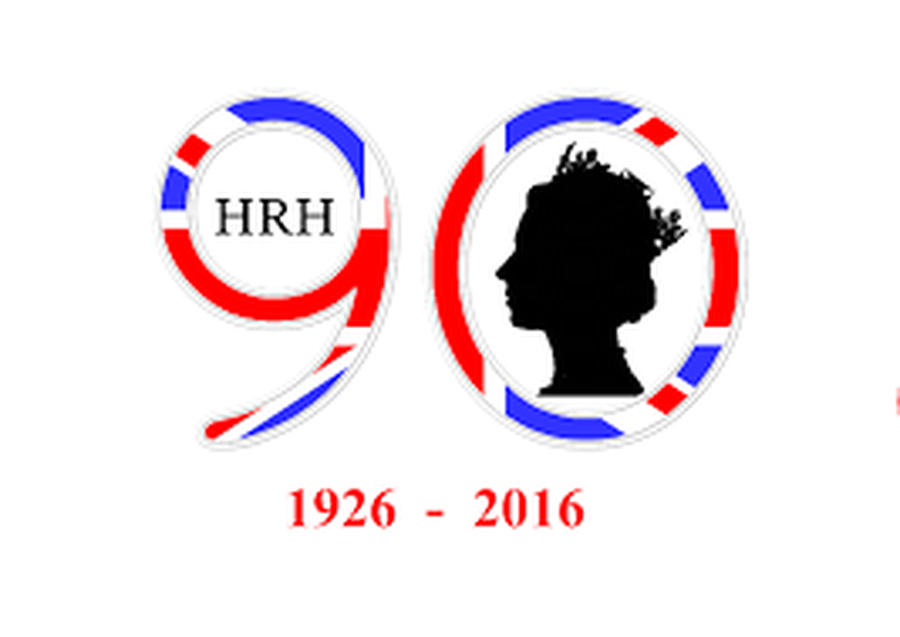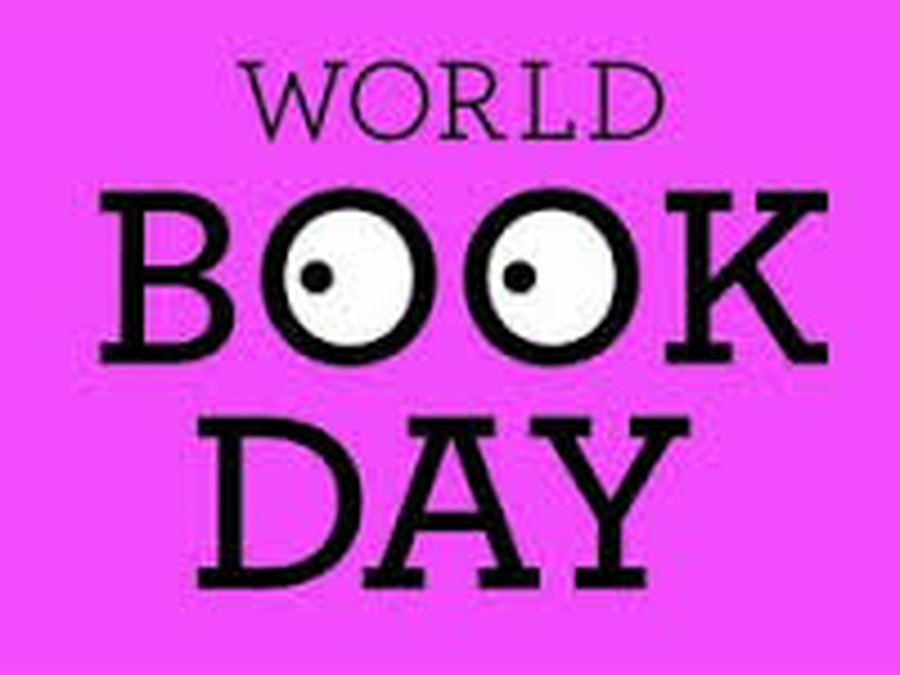 We hope that you have enjoyed looking at our Year 1 Topic Work!
From Miss Bailey, Mrs Meighen & Mrs Copley and all of the children.