Premier Sport have recently joined partnership with Leigh Centurions rugby team and are excited to announce great ticket offers for our school. Tickets are available for the game at home against the Catalan Dragons on the 7th April.
The ticket offer is £10 for 1 adult and 1 child. Completed forms and money must be returned by (Monday 27th March) and tickets will be delivered to school by a Premier Sport coach.
We are delighted to announce the launch of the Newton-le-Willows Heritage Trail and Health Walk
Golborne Girls Football Club
Year 5 and 6 girls wanted for a new U11s football team.
Training starts next Tuesday 13th September at Golborne Sports and social Club (off Stonecross Lane) 6-7pm.
Come along for a free taster session.
For further information, please visit the Golborne Girls website.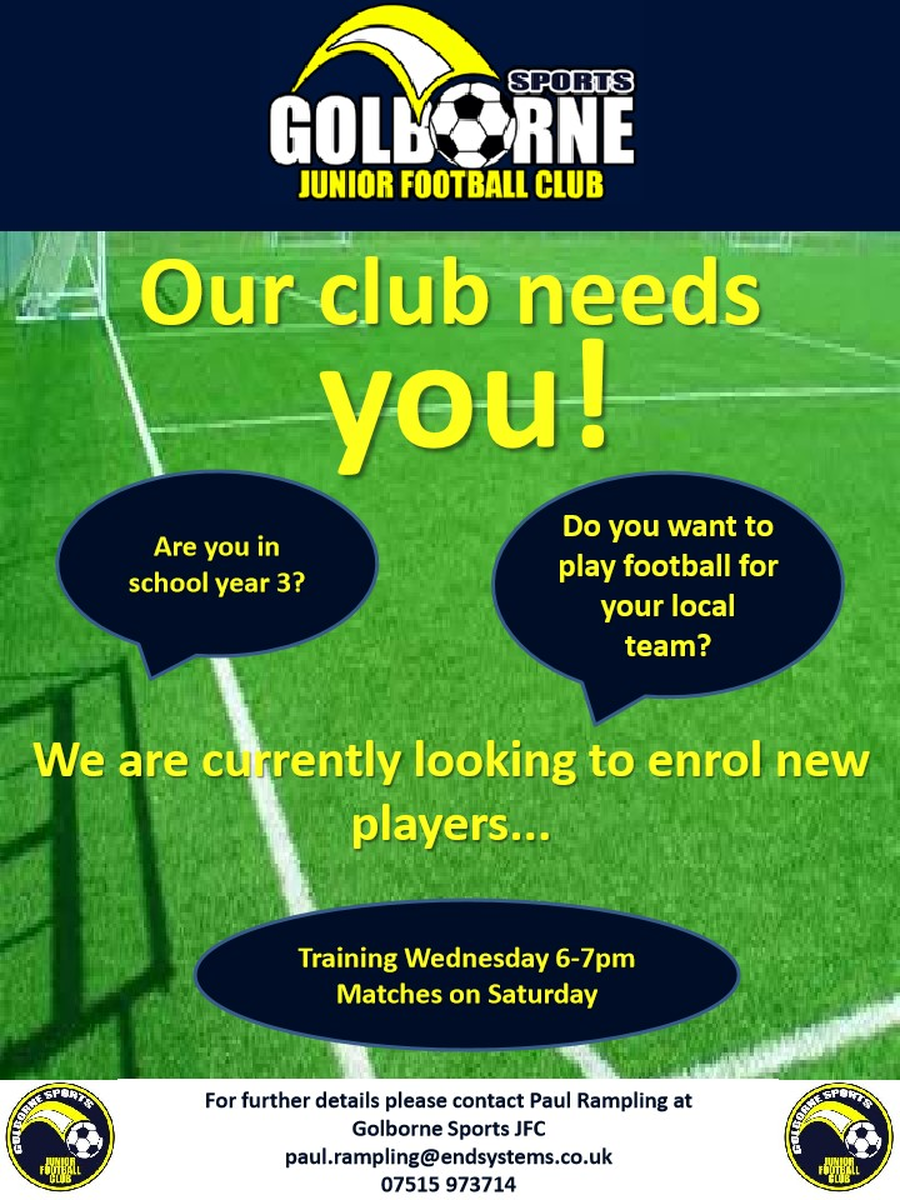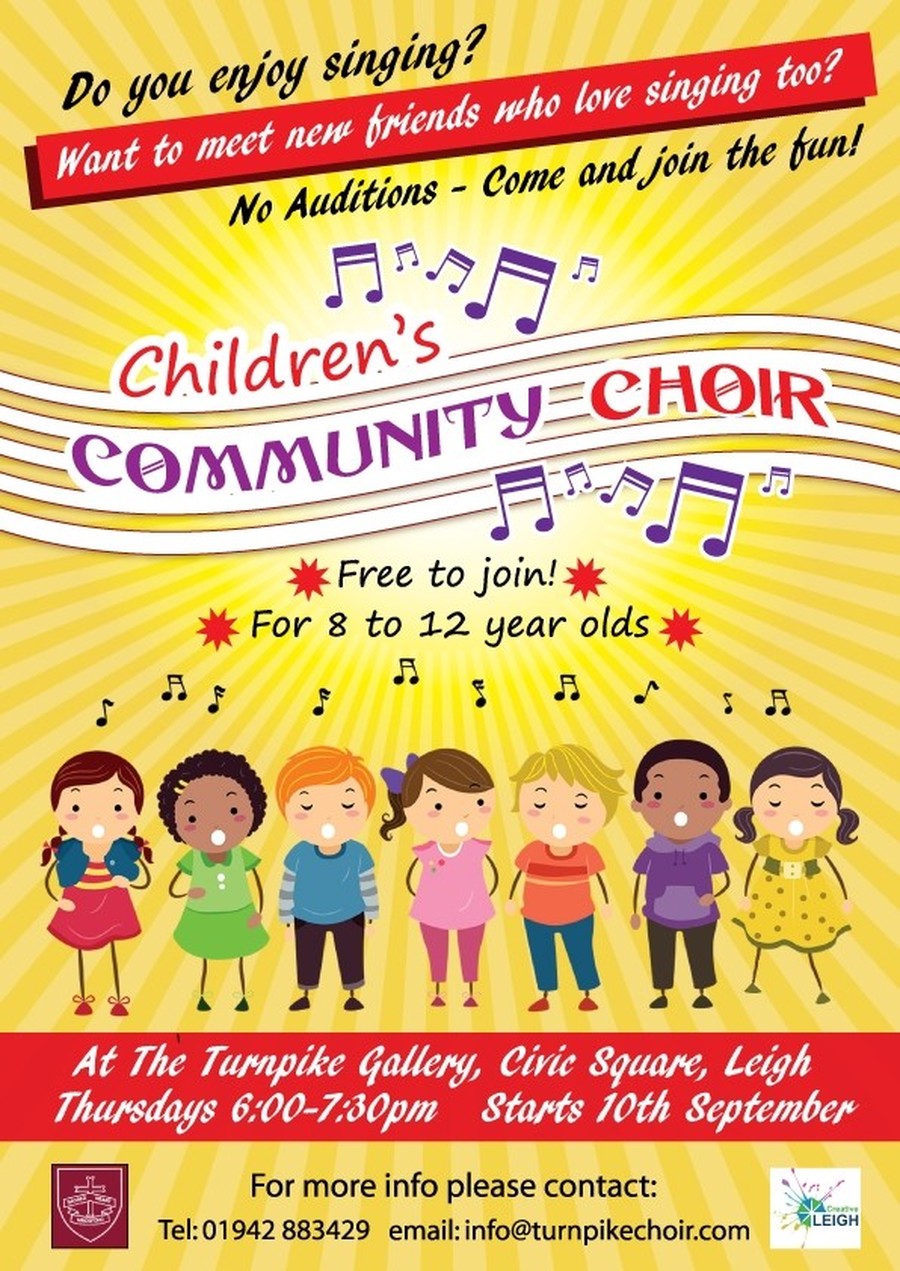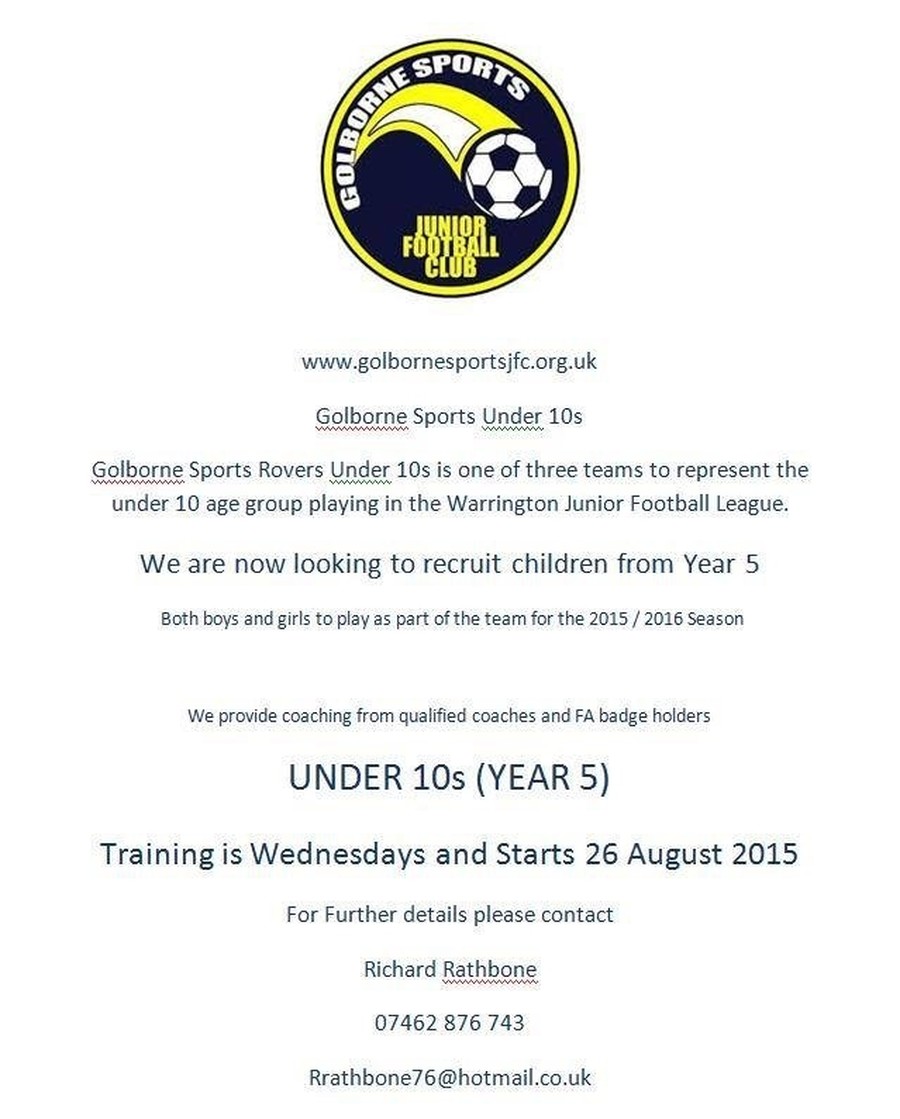 Adult Education Classes
Lowton Church of England High School is aiming to round off another successful year within its Adult Education Programme by offering 24 new classes. The classes are aimed at adults aged 19 years and older and focus on the development of practical skills.
The flier attached gives a brief summary of all of the new courses. However, a full breakdown of each course can be found by logging onto the school's community programme website http://www.lowtonhighschool.co.uk
If you would like to be kept informed about future classes organised by Lowton Church of England High School you can either sign up to receive this information via email on the school's website or why not 'like' its Facebook page (Community Programme at Lowton Church of England High School).
To discuss any aspect of the school's adult education programme please contact Stephen Toole on 01942-767040 (option 4) or email stephen@lowtonhs.wigan.sch.uk.
Many thanks
Stephen
Stephen Toole
Directory of Community
Lowton Church of England High School
Tel: 01942-767040 (Option 4)
Email: stephen@lowtonhs.wigan.sch.uk