The CEOP website has been developed to offer children, young people, parents/carers and professionals working with these groups with a simple and convenient mechanism for gaining access to trusted online safety advice, help and support. For further information on the CEOP website, click on the link below.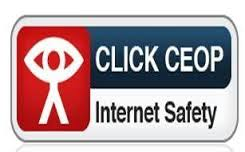 Online Safety Week 2019- Safer Internet Day: Tuesday 5th February 2019
Safer Internet Day is designed to promote safer and more responsible use of the internet.
This week we have been learning about how to stay safe on the internet. The theme this year was 'consent'. The children have been thinking about how important it is to ask for and give consent whilst online.
The children have received an assembly which focused on how to use the internet safely and the importance of gaining/giving permission.
Miss S Bailey
Computing Subject Leader